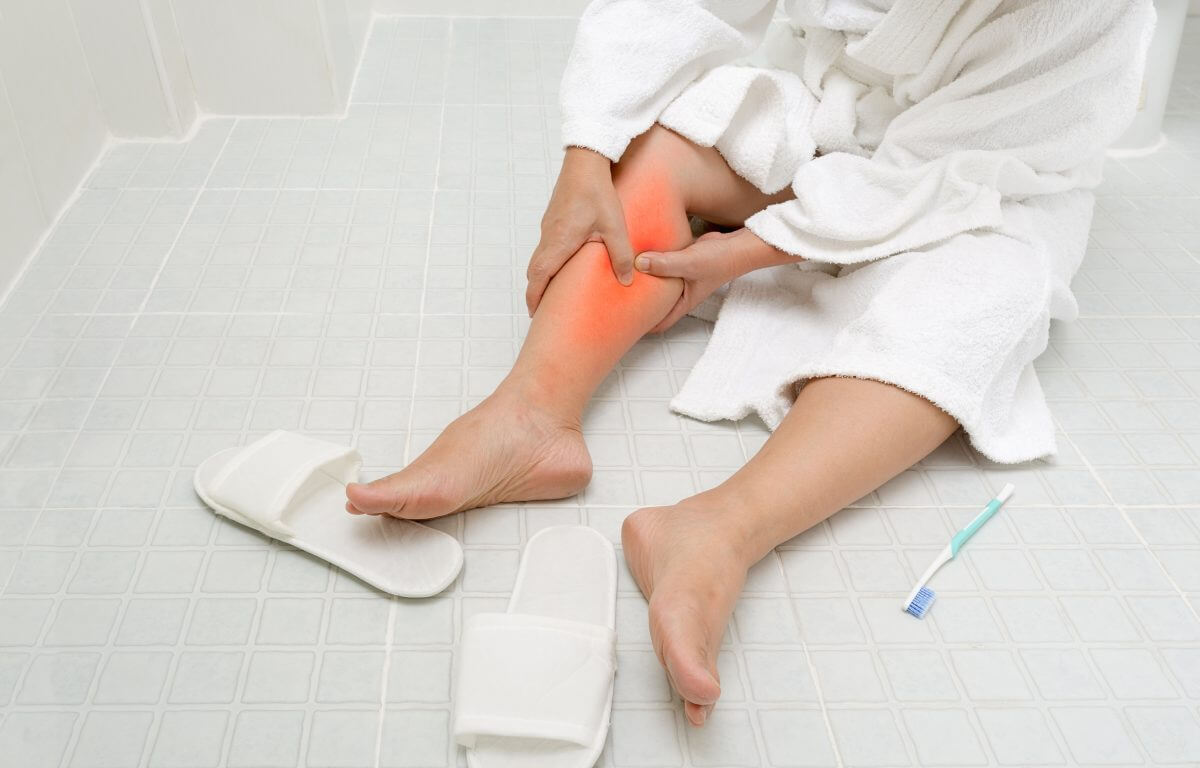 Prevention, Preventive thinking, Ease in everyday life
A substantial proportion of household accidents occur in the bathroom. In most households, the bathroom is the most confined space. The washbasin, bathtub, washing machine and the toilet usually share the same small area, making accidents more likely to happen than in any other room. If we are lucky enough, we may only suffer a light bruise or sprain, but unfortunately more serious accidents, fractures and even skull injuries may also occur.
An accident is not only painful, but it may also be followed by a prolonged recovery time, requiring patient care to be arranged and incurring costs. Falls may have severe consequences for young children, seniors and those living with disabilities, so where several generations live together, it is important to pay more attention to preventing such accidents.
The most problematic aspect of bathing is typically entering the bath, as one needs to step over the tub wall. Toiletries or water spills can make the bathtub and its surrounding very slippery, making it even more risky to get in and out of. Bearing this in mind, it is not just a commonplace phrase to say that "prevention is better than a cure". If you are planning a conversion or renovation of your home, it is recommendable to choose anti-slip covers and grab bars which can make the bathroom safer. However, it is even more important to make the existing bathroom accessible.
Our company offers a solution whereby your existing bathroom can be converted quickly and easily, without major demolition and reconstruction, while providing safe bathing for the whole family.
When converting the bathroom, it is usually sufficient to make the bathtub more accessible. Thanks to the tub door, you do not have to worry about those risky stunts anymore. The door is fixed to match the bottom of the bathtub, thereby creating a very low level of access; meaning that it is much safer for you to get into and out of the tub.

Thanks to the UDOOR bathtub door, you do not have to give up the pleasures of a relaxing bathe, as the waterproof door provides a secure solution. Since the tub door can be installed easily in most bathtubs, no expensive bathroom conversion is needed.
It can be installed quickly, so you can enjoy the comfort of your new, safe walk-in bathtub, typically right from the very next day. With appropriate decisions you can prepare for the future and prevent accidents, so bathing can be safe for every member of the family.