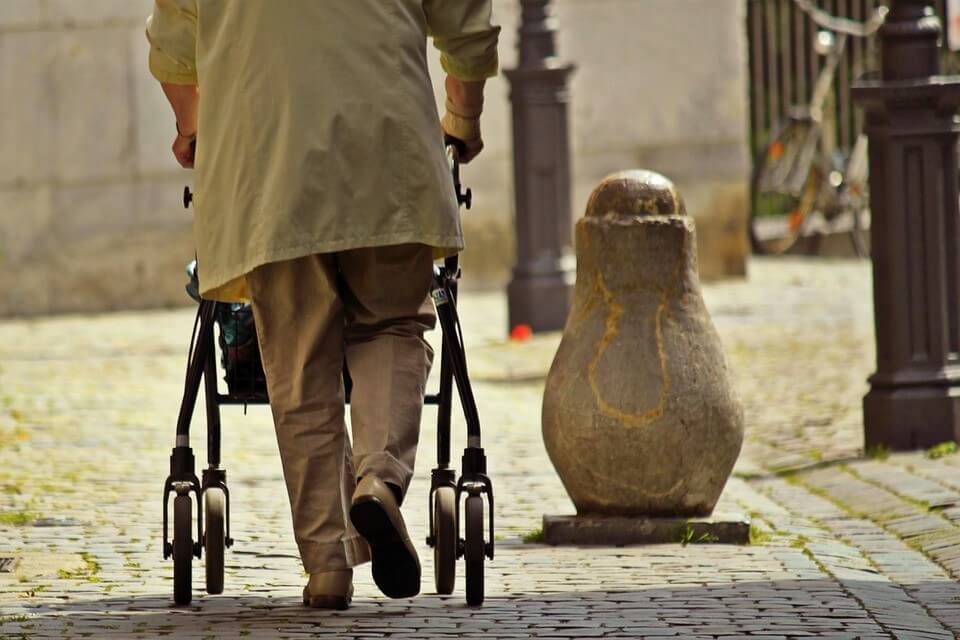 Elderly and senior mobility problems
After 60 our body becomes more vulnerable and we require even more attention and care. Our mobility slows down, walking becomes more difficult and recovery may take a long time after an accident. Bones break more easily and they need more time to heal and falls become even riskier for elderly people, increasing the severity of a potential injury. If we are lucky enough, it might only be a few scratches, but unfortunately, there is a risk of serious injury as well.
The bathroom poses a risk to many elderly people or those with a limited range of motion. Since it becomes more difficult to enter the bathtub by climbing over the high wall, the danger of slipping is increasingly present. Getting into and out of the bathtub often requires assistance and this means losing the ability and empowerment for self-care, which may have a huge psychological effect; potentially leading to depression.

With limited mobility, you might want to think preventively, prepare for the future and develop a safe and comfortable living environment. Self-care is a basic need and it should not be neglected, as it may not only reduce comfort levels but can also cause other diseases.
The bathroom – due to its size – usually consists of a very small space, which can compromise its safe use.
Experience shows that limited mobility poses a risk in itself, which is even more enhanced by the small area and the slippery surfaces.
Crossing the high sidewall of the bath may increase the risk of falls and major accidents. Therefore, it is vital to find a solution to make the bathroom safer.
If you want to avoid a messy and expensive conversion, you will find our tub door an ideal solution. With only a minimal amount of work, we can lower the entry height and provide a perfectly waterproof door which ensures safe and comfortable bathing.
The walk-in bathtub makes it safe and easy for you to get into and out of the bathtub, so you will not have to give up the pleasure of a soothing bath, even with mobility challenges.
By installing the tub door, you can continue to enjoy safe bathing and self-care. We provide you with a fully accessible bathtub.